Blansko Hospital
Rehabilitation pool, Blansko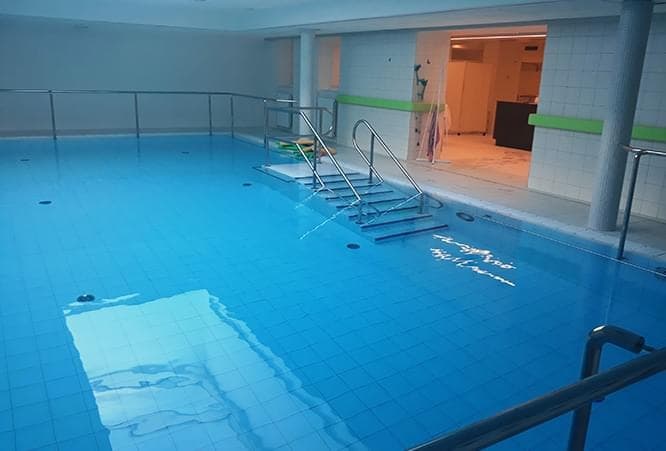 The subject of the delivery was air-conditioning equipment for ventilation of the rehabilitation area of ​​the Blansko hospital. The air-conditioning units ventilate and dehumidify the pool and hydrotherapy areas, and a separate facility ventilates the facilities with a gym. Part of the ventilation equipment is also the ventilation of the technical background of the pool.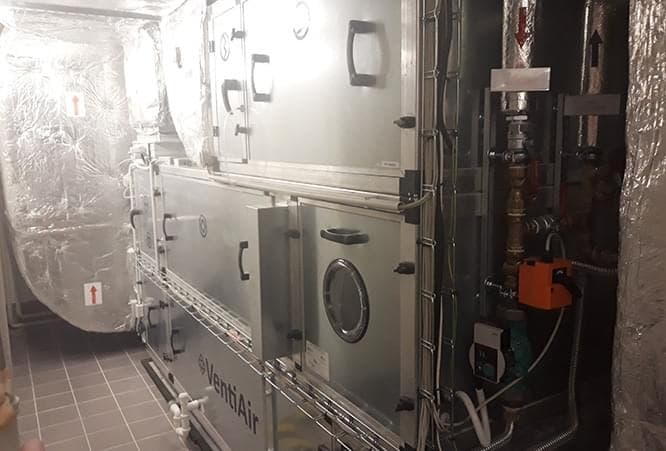 Due to the requirement for dehumidification, the air handling units are equipped with a highly efficient recuperation exchanger and, above all, a heat pump compressor circuit. The unit is thus able to reduce the humidity in the ventilated area of ​​the pool even in unsuitable outdoor conditions.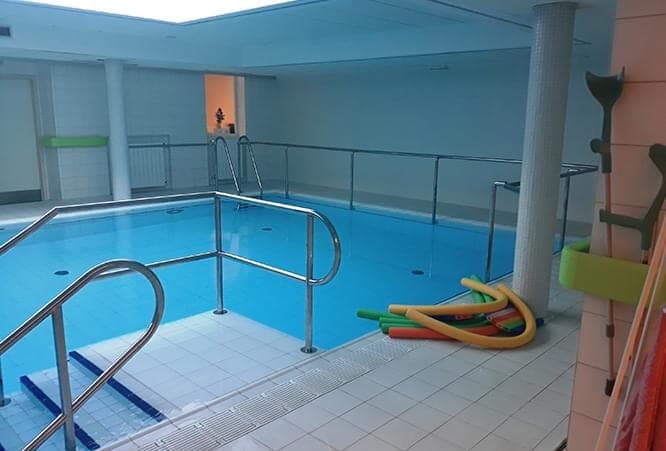 Two units with integrated heat pump circuit are designed for 3800 m³/h and 3850 m³/h.