Restaurant Spojovna
Praha-Kunratice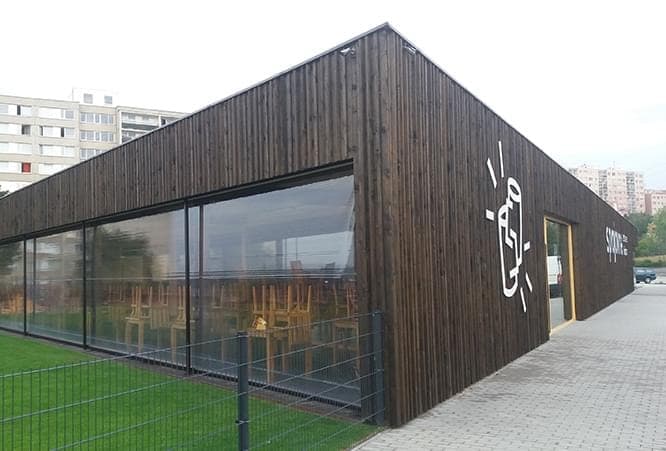 At the roundabout at the intersection of Roztylská and U Kuratického lesa streets, a new modern restaurant with a mini-brewery with a capacity of 90 people was designed.
The restaurant was built on a free grassy area next to a busy road.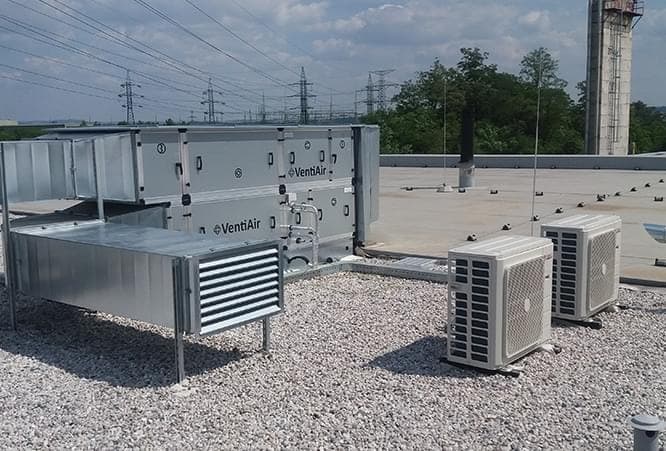 The project architect designed two air handling units located on the roof of the building - one for ventilation of the restaurant and the other for air exchange in the preparation room.
The units work with a volume of 4500 and 9000 m³/h.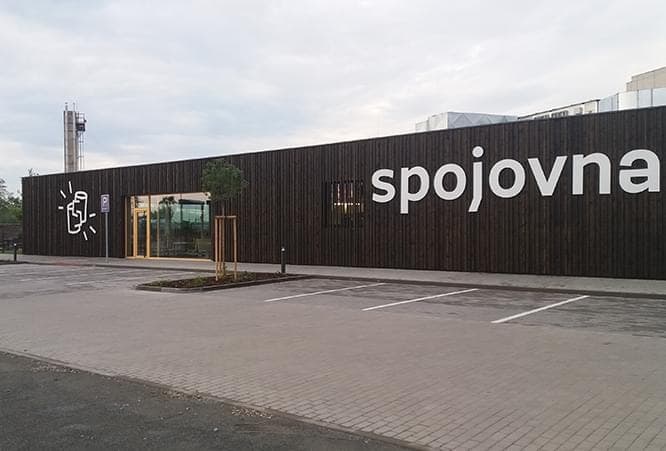 Although air-conditioning units with chambers arranged horizontally next to each other due to the low equipment height requirement were originally planned, VentiAir units in profile with chambers on top of each other were eventually agreed and delivered. The solution thus meets the requirements of the architect and the units do not disturb the external appearance of the building.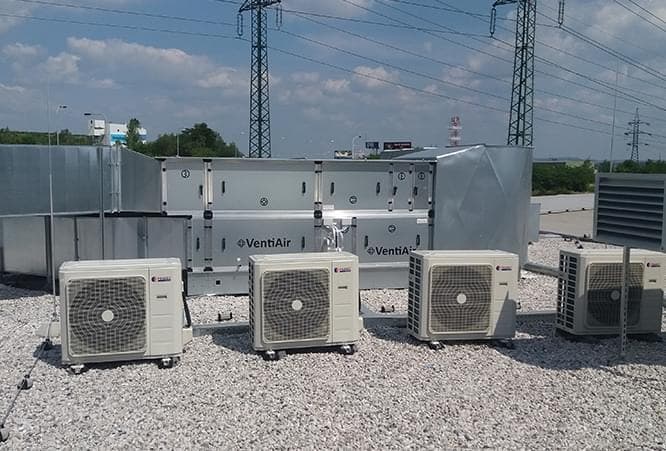 S-TYPE units were delivered in an outdoor design with powerful recuperation exchangers with high efficiency, heating and cooling of the space is provided by a system of direct evaporators and heat pumps - in this case an atypical four-circuit evaporator.