Designing air handling units has never been easier
VentiAir design software is intended for employees of the engineering department and also (not only) for our partners, especially designers.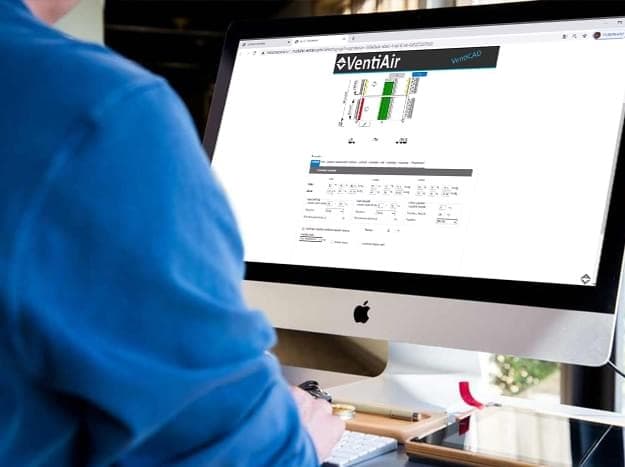 The software is clear, easy to use and within a few clicks can offer a suitable recuperation unit from the entered parameters. It offers printing of a technical sheet where in addition to technical parameters you will also find a 3D model of the designed unit. You can download graphics in DXF or REVIT format as needed.
The big advantage is its web interface thanks to which it has minimal requirements for computer configuration and you can access your account at any time and from any computer. The only condition is an internet connection and knowledge of your login details.
Up to eight languages ​​can be selected in the settings. In the near future, we are preparing training which will take place online using the MS Teams application due to recent government regulations. The exact date will be published on our website and on Facebook.
Detailed instructions in the Czech language are available in the Download and instructional video section on the YouTube channel.