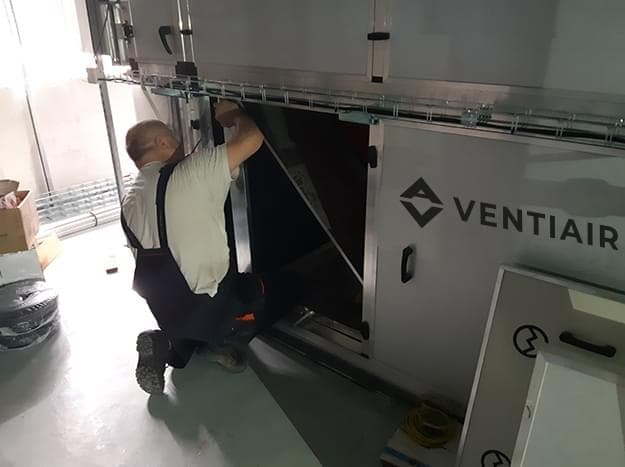 After sales service
VentiAir provides both warranty and post-warranty service for our air handling units and the measurement and control systems we supply. The headquarters in Adolfovice near Jeseník has a fully stocked warehouse of components and spare parts. We thus respond flexibly to any customer request whether it is an accident or a possible completion of the original delivery by a new product.
Our service technicians are real professionals and have technical knowledge supported by regular training.
Design software
Since 2020, access to the original VentiAir design software developed by our staff has been released for designers and our other partners. After a few steps, the user has the possibility to create a technical offer for compact air handling units, which include K-TYPE, P-TYPE and REKU-TYPE units. For these most common and best-selling types of units, the user obtains all technical information, parameters and graphic outputs very quickly. This includes the 3D model REVIT.
The software is thus constantly modified according to new knowledge and suggestions, both from our customers and, above all, from colleagues from the production plant. Thanks to this, we respond flexibly to all new requirements, which are so quickly reflected in the technical properties of the manufactured air handling units.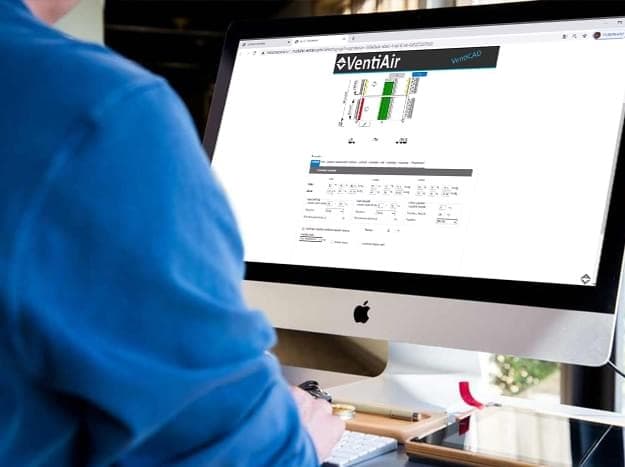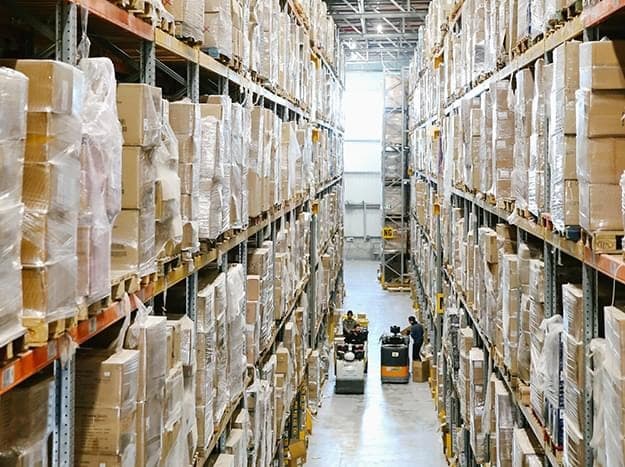 Supplies of peripherals
VentiAir can be proud of its partnership with many renowned European manufacturers of peripheral components for air conditioning systems. Thanks to this, almost any component of the air distribution system and measurement and control can be ordered from our company without any worries. The basic and best-selling components include air quality sensors, fire smoke detectors, digital pressure sensors, gas heaters, condensing units, etc.
Laser burning
The headquarters in Adolfovice near Jeseník is equipped with a modern and powerful CNC laser system. This device can use a laser beam to quickly, efficiently and silently cut any profile into a metal material up to 15 mm thick with extreme precision. We therefore offer additional service beyond our production program. It is thus possible to order the processing of almost any type of material that is suitable for laser machining.